San Antonio Screened Porch
Sunroom Contractor – Screen Installation and Patio Enclosure Professionals
Screened In Porch Services
Want a screen room near the exterior of your home or office with a breathtaking view of nature in its wonders? Look no further. You've just found the right page. 
Here at San Antonio Screened Porch, Texas, we're a full-service porch installation, repair, and restoration company, offering everything from the design to the construction of sunrooms, screened-in patios, and screened porch enclosures. We built our screen rooms to ensure that homeowners get the best of the outdoors, plus a protection layer that keeps the sun, insects, debris, and other undesirable objects away. 
So, if you want a space where you can unwind with family or co-workers over a card game, enjoy summer vibes, or just lay out on a hammock reading a good book, and sipping some lemonade, we can help you design and build the screened-in porch of your dreams.
Ready to install a screened-in porch on your residential or commercial property? Give us a call today! We'll be happy to answer questions you may have about what it takes to build one of these beautiful additions to your house.
Ever Heard it Called a Solarium?
Solarium was a thing in the 60s and 70s. It was a big, glassed-in room that often included a pool. They were popular with people who wanted to spend time outside, without stepping out. They're great for entertaining, as well as for letting your home's natural light shine through.
But what about a screened porch? A screened porch offers many of the same benefits as a solarium—you can still enjoy the outdoors without having to go outside—but it also has other benefits that make it an attractive option for homeowners. For instance:
– You can use a screened porch all year round.
– A screened porch is more affordable than a solarium.
– Screened porches are easier to maintain than solariums.
If you're looking for somewhere cool to hang out with friends or family members who love nature as much as you do, consider getting an enclosed porch! We offer traditional and custom designs, so that no matter what style you prefer or need for your home or office, we'll get it right. 
From our standard models (which come in different sizes) all the way up to custom-built structures built specifically for each customer's needs, our San Antonio Screened Porch experts have got something for everyone!
Functionality of an Enclosed Porch
An enclosed porch can serve a variety of functionalities and is often considered a better option among homeowners because it offers more privacy compared to open front porches. You can have an enclosed porch that serves as a multi-functional recreation hub where you socialize with guests, unwind with family after a long day at the office, or host summer barbeque parties. 
What's more! You can also have a mini playroom setup for the kids. Unlike a veranda, an enclosed porch is fitted with screen barriers that keep children from wandering out of sight and prevent them from exposure to the elements. Away from the kids… You'll have some furniture in there for sure – even if it's just a few chairs and tables. An enclosed lanai protects your furniture from the rains.
Since they're enclosed, you don't have to worry about them getting too cold or too hot – you can simply turn up the heat or AC/fan, respectively.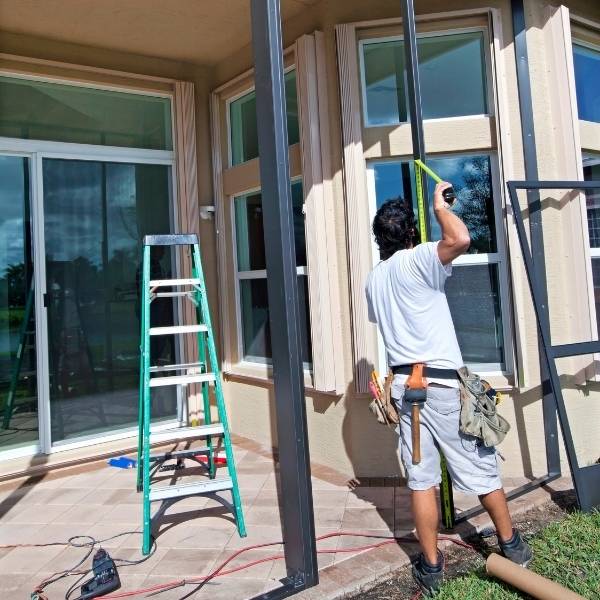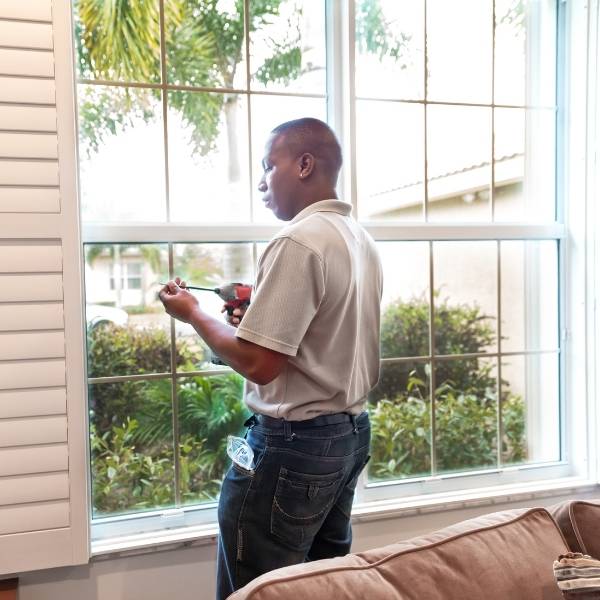 You can also use your enclosed porch as an office space if you have one in your home. It provides the convenience of working in a comfortable environment without having to go back inside when it gets too cold or hot out there! 
How Screens Can Make Sunsets More Enjoyable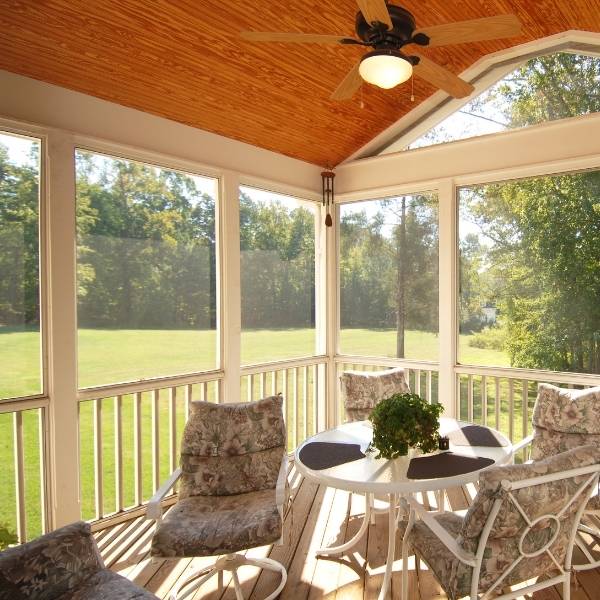 The setting of the sun is as beautiful as its rising, and it's a moment of serenity and beauty that we all desire to enjoy. You sure don't want to be stuck indoors when the time comes to relish in the moment. While you're at it, why not enjoy a glass of wine? And maybe some cheese and crackers? What if there were a way to make all of this happen without having to deal with guerrilla mosquitoes and pests? That's where we come in!
Watching the sunset from under your screened-in porch makes it even more beautiful. Yes, you heard right… Screened-in porches can make sunsets more enjoyable. That's why we build these things—to add value to your home and help you enjoy those beautiful San Antonio sunsets, while still staying protected from the elements.
So what are you waiting for? Let's help you add this timeless feature to your home today!
Upgrade Your Outdoor Space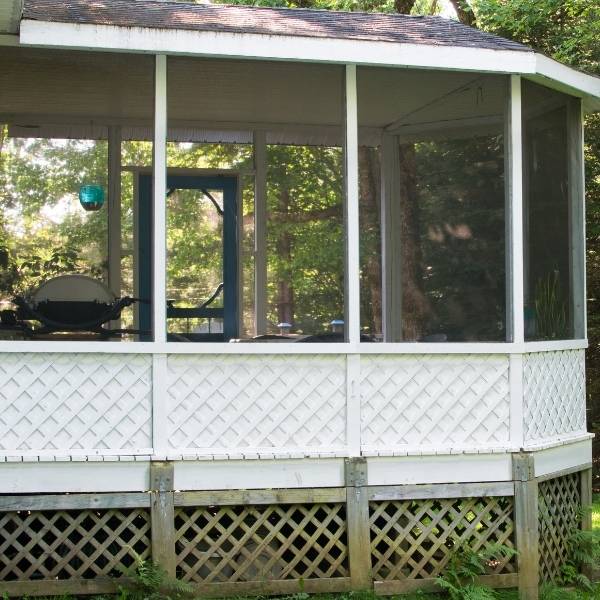 You've got a great backyard, but it could be better. It could be… more. More what? More livability and outdoor experience indoors!
That's right: we're talking about an outdoor covered patio attached to house or installed as a standalone unit so you can enjoy your time outside even more than you already do. You can have the best of both worlds—the convenience and safety of a screened-in porch, plus the view of an open-air patio. You get to add a whole new dimension to your property, and it won't even cost you a fortune!
Perhaps you want to enclose your existing deck or screen in an existing flagstone patio – these are the things that we live for at San Antonio Screened Porch! Our experts are ready to show you what we can do – just give us a call TODAY!
Screened Porches Provide Shade and Comfort
Tired of being cooped up in your house? Want to get out and play, but also want to avoid the bugs? Then a screened porch is what you need! Screened porches are the perfect way to enjoy the great outdoors without having to worry about pesky bugs or other hazards.
Screened porches provide shade and comfort on those hot summer days when you just can't bear another minute inside. They also give you a place to relax and unwind when the weather is pleasant enough for an outdoor barbecue or picnic. The best part? They can be custom-designed to fit your exact needs, whether you're looking for a roofed style or an open-air design. We can also add decorative items like potted plants, rugs, wall hangings, and more into the space to exude your personality and taste.
Let's get you some shade and comfort!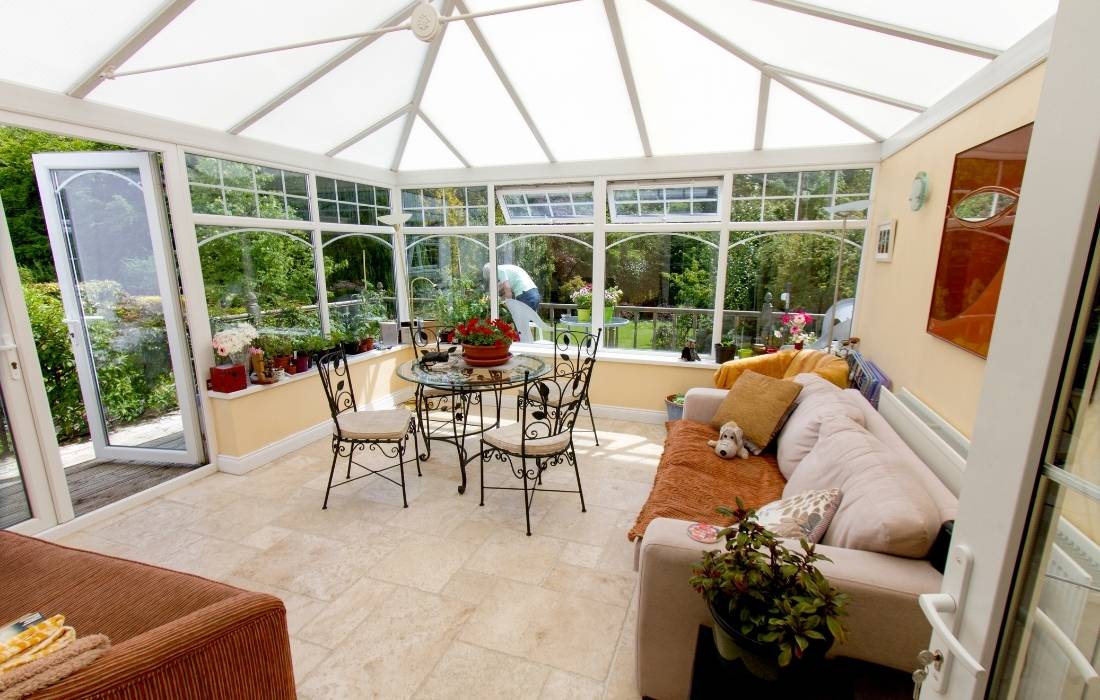 San Antonio's Sunroom Contractors and Screened-In Patio Specialists
With years of experience building sunrooms, screened-in patios, and more, we are the one-stop shop for all outdoor needs, coupled with quality craftsmanship and affordable pricing.
What all do y'all fellas do?
We're experts at building a sunroom addition, closed in patio rooms, screened porches, and everything in between. We love the outdoors and we want to help you share that love with the rest of your family and friends. So go ahead and dream big with your backyard sun shade ideas! We'll take care of the rest.
What areas of town do you serve?
We're proud to serve the San Antonio area, including Castle Hills, Leon Valley, China Grove, all the way to the Alamo, and the San Antonio Missions Historical Park area. We also serve the following counties: Bexar County, Lavaca County, Mason County, Llano County, Lee County, Kerr County, Karnes County, Hays County, Guadalupe County, Gonzales County, Gillespie County, Frio County, Fayette County, DeWitt County, Comal County, Caldwell County, Burnet County, Blanco County, Bastrop County, and Atascosa County. Reach out TODAY and we will let you know if we can get to you!
What materials can we choose from?
Want to have a porch that's truly your own? Then you've got to choose from a wide variety of materials. You can go with pressure-treated wood, or something a little more modern, like vinyl for the build. For the screen, the available options include fiberglass mesh, aluminum screens, vinyl-coated glass, and more. We can even help you find a combination of different materials to create the perfect look for your home!
Okay, Okay. What's this gonna cost me?
The cost of a screened porch can differ depending on the materials used and the size of the porch. The average cost of screening an existing porch is about $2,000 to $2,800. To add a new screened porch, expect to spend between $8,000 to $22,000. Whatever the case, we will provide you with a free quote, so there are no surprises down the road.
Any Guarantee or Warranty?
We offer a 100% satisfaction guarantee on all the services we provide. If you're not happy with any part of your project, let us know and we will make it right.
Reach Out to Our Porch Screening Pros Today!
Screened porches are one of the best ways to get a little more bang for your buck when it comes to home improvement projects. What else! It can also increase the curb appeal of your property.
You can have a room that's as exciting and thoughtfully designed as the rest of your home – one that's perfect for hosting friends and family, relaxing in after work, or just escaping into your own little world for a while. And with our competitive pricing and fast service, you will enjoy your new space in no time!
If you're ready to add outdoor patio enclosures to your home in San Antonio, Tx, then we're ready to help you get started! We'll work with you closely every step of the way so that when it's finished, your new space will be exactly what you envisioned – and more!
Reach out to our experts TODAY on (210) 899-2075, or fill out our contact form.